8 Anti-Aging Natural Tricks You Should Do At Home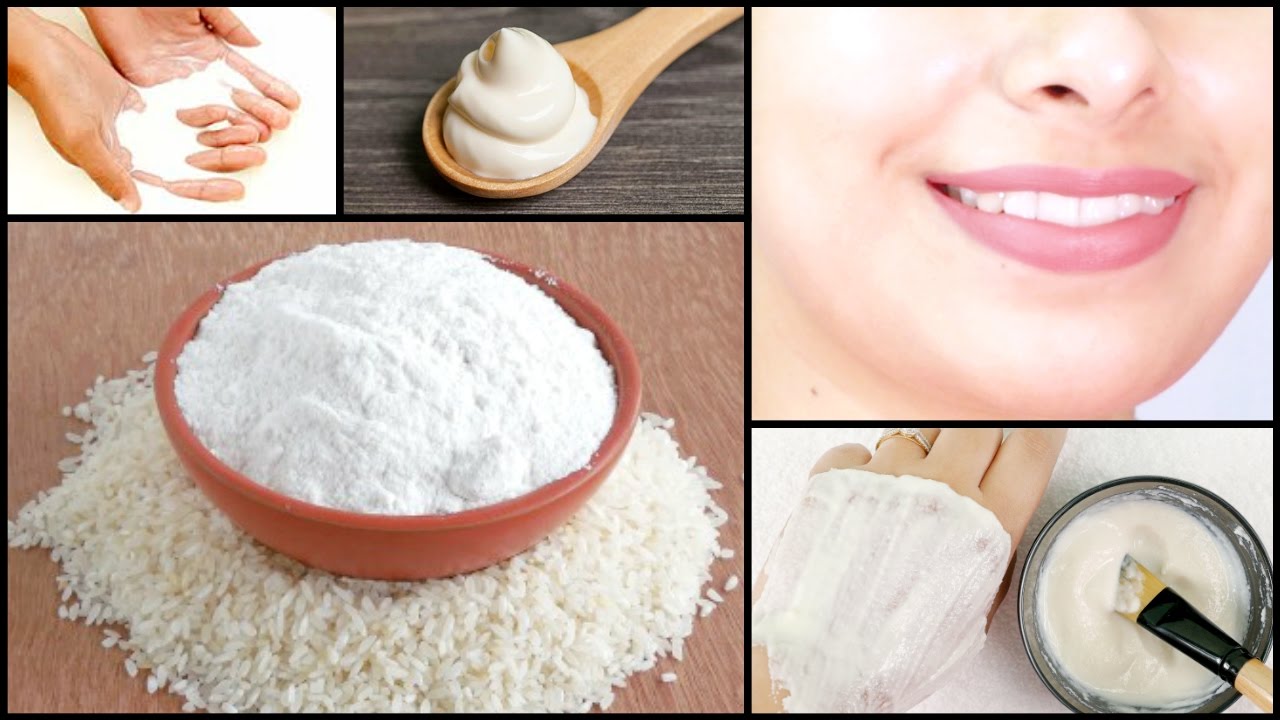 Aging is a natural process and our skin is one of the most affected victims of aging. But homemade natural anti-aging tips can prolong the beauty and youth of our skin. With aging, we start to get wrinkles, fine lines, crow's feet, dark circles, and patchy, uneven skin tone. Aging is a natural phenomenon and beyond our control, but what about aging signs? Yes, you cannot completely avoid wrinkles and lines, but you can, of course, keep these aging signs at bay by following some amazing natural anti-aging tips at home.
Rice Flour
This rice milk and rice flour mix is a great anti-aging facial cleanser. Rice is rich in vitamin E and it helps to exfoliate and make the skin smooth and supple. Rice milk is rich in vitamin A which is essential for retinol building.
How to Use Rice Flour?  Take 1/4th cup of brown rice flour or rice bran flour. To this, add 2-3 tbsp unsweetened organic rice milk. Make a smooth paste and massage it on to the skin in gentle circular motion. Rinse off and follow up with a toner and moisturizer.
Olive Oil
Olive oil is a rich source of vitamins, minerals and natural fatty acids which work together to nourish the skin from within. The vitamin A and E present in olive oil work as a powerful anti oxidant that maintains the elasticity of the skin and keeps it hydrated.
How to Use Olive Oil? Take a few drops of virgin olive oil in the palm and apply this on clean face and neck. Massage for 5-10 minutes in soft circular motion. Do this every night before going to bed and then wash off with water the next morning.
Coffee
The antioxidants and the caffeine molecule present in coffee helps to repair cell damage. They are also anti-inflammatory. Drinking coffee can provide anti-inflammatory benefits for our skin cells internally and topical application provides the same protection to the skin.
How to Use Coffee? In a bowl, take 1 tbsp coffee powder and then mix it with 1 tsp cocoa powder. To this add some coconut oil and mix everything to form a paste. Apply this on your face and neck and let it dry for 20-30 minutes. Remove it by gently scrubbing the paste off.
Aloe Vera
Aloe Vera gel contains malic acid which is very effective in improving skin elasticity. Malic acid also helps to reduce signs of aging like wrinkles and fine lines. Zinc present in Aloe Vera gel maintains the youthfulness of the skin by shrinking large pores.
How to Use Aloe Vera? Cut a leaf from aloe vera plant and extract the gel. Apply it on clean face and massage it for 5-10 minutes in a circular motion. Let it stay on the face for another 15-20 minutes and wash off with luke warm water.
Avocados
Avocados are a rich source of healthy fats which help to increase the youthfulness and suppleness of our skin and increase its elasticity. This fruit also contains chlorophyll to reduce inflammation, water to hydrate our skin and Vitamin E to increase the softness of the skin and also prevent wrinkles.
How to Use Avocados? Take 1 avocado and cut in to half. With a spoon, take out the pulp and mash it to make a smooth paste. Apply it on a clean face and then let it stay for 30 minutes. Wash off with water.
Banana
Banana contains potassium that hydrates and moisturizes dehydrated skin and prevents the appearance of wrinkles and lines. The B vitamins present in banana provide protection against free radicals that cause pre-mature aging.
How to Use Banana? Take a ripe banana and add 4 tbsp curd and 2 tsp honey. Mix all the ingredients together and make a thick, smooth paste. Heat this face mask slightly in a pan for few minutes and then apply it all over the face. Wait for 15 minutes before washing off with warm water.
Honey
Honey is a cure-all ingredient for our skin. It is used on dry skin because it helps in keeping the skin hydrated and prevents moisture loss. Vitamin B and potassium present in honey helps in enhancing skin's elasticity and suppleness.
How to Use Honey? Combine together 3 tbsp milk, 2 tbsp honey and some lemon juice. Once the face mask is ready, apply it on the face and allow it to sit for 15-20 minutes. Rinse off with lukewarm water first and then use a mild face wash.
Almonds
Almonds are loaded with amazing nutrients such as vitamin E, iron, zinc, oleic acid as well as folic acid that function as powerful antioxidants. The antioxidants present in almonds helps in preventing the degeneration of collagen and delay the aging process.
How to Use Almonds? Soak 8 to 10 almonds in milk overnight. The next morning grind the almonds to prepare a thick paste. Apply on clean face and massage for 5 minutes. Let it sit on the skin for another 30 minutes and then wash off with lukewarm water.
(Visited 369 times, 1 visits today)
DISCLAIMER: This website is not intended to provide medical advice or to take the place of medical advice and treatment from your personal physician. Visitors are advised to consult their own doctors or other qualified health professional regarding the treatment of medical conditions. The author shall not be held liable or responsible for any misunderstanding or misuse of the information contained on this site or for any loss, damage, or injury caused, or alleged to be caused, directly or indirectly by any treatment, action, or application of any food or food source discussed in this website. The U.S. Food and Drug Administration have not evaluated the statements on this website. The information is not intended to diagnose, treat, cure, or prevent any disease.