How to Treat Nail Fungus Naturally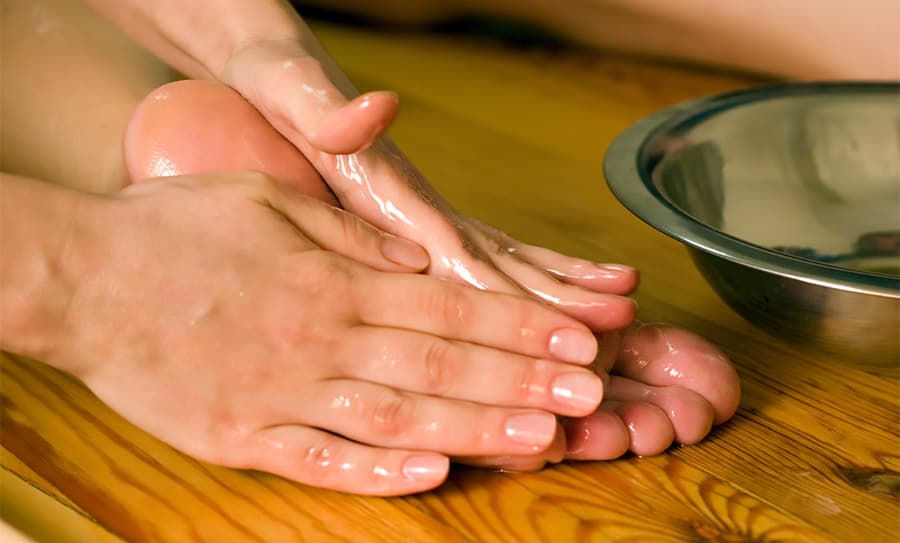 Nail fungus can attack any one of us, but there's no need to worry because there are a number of effective natural alternative remedies. This condition normally affects the toenails, but the fingernails can also become infected. The nail often changes color, becoming yellow, green, or black. The affected nails sometimes become painful. If left untreated, the fungus may gradually inflict serious damage on the nails, and they may eventually have to be removed by a physician.
Natural Remedies for Nail Fungus
Coconut Oil 
Coconut oil is known to contain powerful anti-fungal properties due to its high concentration of medium-chain fatty acids. Use high-quality virgin coconut oil, not the normal commercial oils (Refined, Bleached, and Deodorized or "RBD"). First, wash and dry the affected toes. Apply the coconut oil to the nails as well as the surrounding skin. Repeat three times a day.

Lavender Oil 
Lavender oil has long been valued for its antifungal properties, and many people use it to combat fungal nail infections. Always buy pure lavender essential oil, not merely oil which contains a lavender fragrance. Dab a few drops of the oil on the affected areas with a clean cotton ball, leave for at least fifteen minutes and then wipe off with a paper towel. Repeat three times a day.
Apple Cider Vinegar 
Apple Cider Vinegar (or ACV for short) has long been used for nail fungus treatment. It has significant antifungal effects. Make up a foot bath, using one part apple cider vinegar to two parts water. Soak your feet in the bath for about 30 minutes, then dry your feet thoroughly with paper towels. Carry out this treatment once a day; continue for a week or so after all visible signs of the fungus have gone.
Garlic
You can use garlic to deal with fungal nail infections. Freshly-crushed garlic contains active compounds, such as allicin and ajoene, which have significant anti-fungal and anti-bacterial properties. Crush some garlic, then mix it with a little carrier, such as olive oil or vinegar. Smear the mixture onto the affected nail. It is best to put a bandage around the garlic to hold it in place. Leave for at least 30 minutes, then rinse clear.
Lemon Juice
You can use lemon juice to combat nail fungus. The acid in the juice tends to inhibit fungal growth. Squeeze some lemons to get the fresh juice, and then apply it to the affected nails. Rinse off after about half an hour. Repeat two to three times a day.
Oregano oil
Oregano is a common herb, also known as wild marjoram. The essential oil from this plant has notable antifungal properties. The oil is very strong and usually irritates the skin if used neat. Dilute it with a carrier oil, such as olive oil, before use. Mix one part oregano oil with at least six parts carrier oil. Apply the mixture to the affected nails, leave for at least fifteen minutes, and then rub it off with a paper towel. Repeat three times a day.
(Visited 426 times, 1 visits today)
DISCLAIMER: This website is not intended to provide medical advice or to take the place of medical advice and treatment from your personal physician. Visitors are advised to consult their own doctors or other qualified health professional regarding the treatment of medical conditions. The author shall not be held liable or responsible for any misunderstanding or misuse of the information contained on this site or for any loss, damage, or injury caused, or alleged to be caused, directly or indirectly by any treatment, action, or application of any food or food source discussed in this website. The U.S. Food and Drug Administration have not evaluated the statements on this website. The information is not intended to diagnose, treat, cure, or prevent any disease.